MentorCoach Faculty
Quick Jump To:
Ben Dean (full bio) | Anne Durand | Kevyn Malloy | Robert Emmons
Alan Graham | Kevin Handley | Eric Harris | Jul Marie Hermosisima | Jan Hill
Sonja Lyubomirsky | Christine Martin | Ann Marie McKelvey | Chris Peterson
Gayle Scroggs | Bob Siegfried | Kim Kirmmse Toth | Darlene Trandel | Pat Walker


PLEASE NOTE: email addresses are not live links. To send email, open a new message in your mail program and type the address with no spaces.

Ben Dean, Ph.D., MCC
Founder & President, MentorCoach®
Ben @ mentorcoach.com
Ben is a psychologist, coach, and a leading expert at the intersection of coaching and the new science of Positive Psychology. He holds a Ph.D. in psychology from the University of Texas at Austin and has been coaching since 1981. From 1987 to 2000, he combined his clinical and coaching work in a managed-care-free practice in Bethesda, Maryland. In 1997, he founded MentorCoach®, an ICF Accredited Coach Training Program—the first Coach Training Program ever to exclusively train helping professionals to build rewarding coaching practices. In public presentations and in its training programs, MentorCoach has trained thousands of helping professionals to become part-time and full-time coaches.
Ben is a Master Certified Coach, the highest designation of the International Coach Federation and coaches a broad spectrum of clients (professionals, small business owners, entrepreneurs). From 2003 to 2005, Ben partnered with legendary psychologist, Martin E. P. Seligman, Ph.D., the founding father of Positive Psychology to co-found Authentic Happiness Coaching LLC. In those two years, AHC, a virtual university, trained 1000 professionals in 19 nations in the theory, tests, exercises, and interventions of Positive Psychology. He publishes Coaching Toward Happiness®, an eNewsletter focused on applying Positive Psychology to one's coaching, work and life with a current readership of 131,000 and The MentorCoach, an eNewsletter for helping professionals transitioning to coaching. Ben speaks on coaching and Positive Psychology throughout the nation and lives in suburban Maryland with his wife, Janice, their two children and Fenwick, their Norwegian Dwarf Bunny.
For a detailed bio, click here.

Anne Durand, MCC
CEO, MentorCoach®
anne @ mcpcoach.com

Anne Durand is an executive coach who specializes in life and business issues for executives working in corporate, non-profit, academic and small business spheres. Anne launched her private coaching career after 20 years as an executive for one of the world's major financial institutions where she worked directly for the CEO, coaching him and his staff through a delicate corporate cultural change. In addition, in 1985 she opened a gallery selling contemporary American glass art which has been featured in national magazines and the Washington Post, and filmed for the Travel Channel. She sold the gallery in 1999 and now exclusively focuses on her work coaching executives.
Anne serves as CEO and coordinates the MCP Training Team, the group of senior clinician-coaches who lead our MentorCoach® Programs, and leads our Business/Executive Coaching Master Classes, which are part of the MentorCoach® Certification Program. Her website is www.annedurand.com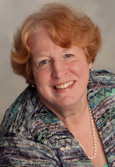 Kevyn Malloy, Ph.D., PCC
MentorCoach Director of Learning


Kevyn Malloy serves as Director of Learning and is responsible for working with Anne Durand to provide leadership to the trainer team and to every aspect of the MentorCoach learning community.
Kevyn enjoyed an active psychotherapy practice for 24 years specializing in family relationships and individual life transition counseling. She closed that practice in December, 2004, to devote full time to executive and personal coaching.

Before receiving an M.A. and Ph.D. in clinical psychology from Temple University, she taught high school English and then became the owner/manager of a popular resort area restaurant.
She is the co-founder of Evergreen Seminars, a leadership development company that helps medical executives to recognize and develop leadership potential through coaching. She conducts workshops for members of boards of non-profits on leadership development and strategic planning. Through her company, Extremely Rare Coaching, she coaches partners in family owned restaurants to balance family and business needs, achieve restaurant success, and have great fun doing it. Kevyn is on a select executive coaching team that provides executive coaching to the senior business leaders who comprise the student body in the Smeal College of Business of Penn State University's Executive MBA program.
Kevyn is passionate about teaching Foundations classes, and loves helping students to experience the excitement of coaching others to rediscover their dreams and act on them. She is energized by the enthusiasm that students display when they gain confidence in their level of skill and ability to attract clients.
Kevyn brings a great curiosity about and love of people to coaching and is awed by coaching's power to change people's lives. She has a raucous sense of humor, enthusiasm for adventure, and a passion for encouraging others to live life to the fullest.
Coaching allows Kevyn and her husband to live and work in Vermont for five months and in Bucks County, PA for seven months of the year. Her website is www.drkevynmalloy.com.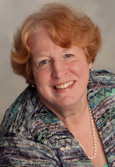 A (Recorded) Conversation with Kevyn Malloy, Ph.D., PCC
Hear Kevyn talk about her coaching practice….her approach to Foundations….how coaching lets her split the year between Vermont and Pennsylvania….. how as Director of Learning, she works to train and support MentorCoach Faculty…and how she can't wait for MCP 165 to begin! (24 mins). Just click here to stream, or download mp3 here.
Faculty:
Robert A. Emmons, Ph.D is widely regarded as the world's foremost expert in the study of gratitude. Dr. Emmons ("Bob" to his friends) teaches MentorCoach's Master Class on Gratitude ("Beyond the Letter and the Journal"). Bob was an early pioneers in the positive psychology movement. He continues to be a key leader.
He serves as the founding editor and editor-in-chief of The Journal of Positive Psychology. His newly released, Thanks! How the New Science of Gratitude Can Make You Happier is drawing strong reviews and his extensive research has been featured in dozens of popular media outlets including USA Today, U.S. News and World Report, Newsweek, Time, NPR, The Paul Harvey Show, The Dr. Laura show, The Osgood Radio Files, and Reader's Digest.
He is also the author of nearly 100 original publications in peer-reviewed journals or chapters and has written or edited four books, including The Psychology of Ultimate Concerns (Guilford Press) and The Psychology of Gratitude (Oxford University Press).
Bob Ph.D. is currently a Professor of Psychology at the University of California, Davis. He is Past-President of the American Psychological Association's Division 36, The Psychology of Religion. His research focuses on personal goals and purpose, spirituality, the psychology of gratitude and thankfulness, and subjective well-being.
Bob has received research funding from the National Institute of Mental Health, the John M. Templeton Foundation, and the National Institute for Disability Research and Rehabilitation. He received his Ph.D. degree in Personality Psychology from the University of Illinois at Urbana-Champaign, and his Bachelor's degree in Psychology from the University of Southern Maine.
As a consultant, coach, educator, author and presenter, Alan R. Graham has over two decades of experience helping thousands of individuals, families and organizations navigate life's challenges, and gain the tools they need to manage personal and professional issues. Uniquely trained in business, education and psychology, Dr. Graham has taught at all levels of education from the elementary grades through post graduate courses. He is a Professional Certified Coach (PCC) certified by the International Coach Federation. A nationally known authority on ADHD coaching, Dr. Graham also serves as Dean of the MentorCoach ADHD Coaching Program.
Dr. Graham's executive coaching and consulting experience has included contributing to the success of many individuals and organizations such as Deloitte Consulting and Magellan Behavior Health. With Dr. Bill Benninger, Dr. Graham created ADDvisor.com, a coaching organization for individuals with ADHD and their families.
As a way of sharing his skills and experience, Dr. Graham serves in leadership positions with the American Psychological Association Business of Practice Network (BOPN) and Illinois Psychological Association.
Recognized for his work by peers and clients alike, he presents and writes on ADHD, and business issues throughout the United States. Dr. Graham is married and has three young adult children. His website is www.addvisor.com
Kevin holds a Ph.D. in Clinical Psychology from Fairleigh Dickinson University and is a Certified MentorCoach, a Licensed Clinical Psychologist, and a Professor of Psychology. The theme that unites both his coaching and teaching is helping people recognize and honor what is most important to them so that they can live the life they want.
Kevin was initially drawn to coaching after spending years in college teaching and in his therapy practice because he was looking for a way to combine his skills with the science of Positive Psychology. That's how he initially found MentorCoach. He's gone on to develop a thriving coaching practice that help clients achieve their dreams regardless of where they might live or work. He's also an extraordinary member of the MentorCoach Faculty.
Kevin is not only a great coach but an amazing teacher of coaching whose students love him. This was not a surprise. Kevin has a longstanding passion for teaching and has been an award-winning college professor. He teaches and mentors students from community college through graduate school and has always loved working with adult students. In fact, in 2009, the Virginia Community College System gave him the prized distinction of Commonwealth Professor for his excellence in teaching and service to student learning. While in recent years, he has developed coaching strategies to help students with test anxiety and who are at risk for academic failure, he is intensely interested in the broad range of coaching issues. He regularly teaches and lectures in continuing education workshops and webinars.
Kevin and his wife Julie live in Fredericksburg, VA with their three young children.

A Conversation with Kevin Handley, Ph.D.
Kevin is a passionate coach with a thriving practice, an amazing teacher of coaching whose students love him, and an award-winning college psychology professor. And to round out his full life, he and his wife, Julie, have two boys and a girl (12, 10, and 6). Come hear him talk about his approach to coaching, positive psychology, what makes a great coach, the secrets of teaching a great class, balance in life, and more. (22 mins.) Just click here. Or download mp3 here.
We believe that a central element in training for helping professionals who coach must include a focus on ethics and risk management. And we are delighted to have one of the Nation's leading authorities on risk management and legal ethics as faculty for our Ethics and Risk Management Master Class. Eric is both an attorney and a psychologist. He has been a member of the Massachusetts Bar since 1970, received his law degree from Harvard Law School in 1969 and his Doctorate in Clinical Psychology and Public Practice from Harvard University in 1978. In addition to his part-time private clinical practice, Eric has served as the consultant to the Legal and Regulatory Affairs Division of the American Psychological Association Practice Directorate. Eric consults and lectures throughout the country on risk management and managed care.

Jul Marie Hermosisima
Jul Hermosisima holds degrees in business administration, international business, and public administration. She has more than thirty years of experience working at world renowned Toyota University, specializing in training and development. She has created and implemented programs in diverse work environments, roles, and responsibilities for associates at all levels of Toyota Motor Sales around the world. She also serves as an advisory council member of a key business partnering group for TODOS -Toyota Organization for the Development of latinOS.
Jul lives in Southern California with her spouse of 25 plus years and is blessed with three children (10, 20, 22). She is very active in her youngest child's school and is the care-taker of her mum, age 80, who has dementia.
She also works with the Boys and Girls Club of East Los Angeles, Safety for Life, Su Casa, and Careers for High School Students.
Jul co-teaches Executive Coaching Assessments with Anne Durand and has also partnered with Anne in teaching the MentorCoach Executive Coaching Master Class since 2008. Jul's website is www.jultones.com.
Jan joined the MentorCoach trainer team in 2006, after training group coaches in a nationally certified program in Canada. She is President of LifeWorks Coaching Canada (2001) and Founder of the Canadian Institute for Positive Living (2011). She enjoys a full roster of clientele consisting primarily of professional athletes, Olympians, media personalities, and other high performers and innovators. Jan has coaching specializations in wellness lifestyle change, business organizational development, and career management. Jan writes and delivers curriculum in various Fortune 500 organizations across North America aimed at enhancing work/life balance, organizational leadership, and values-based life change. Jan frequently appears on Canadian television and is a Board Member of the Toronto Chapter of the International Coach Federation.

Jan teaches in the Department of Sociology at York University in Toronto, Canada with a focus on individual and group identity formation, social equity and personal and social change. She has edited several collected works about Canadian culture and authored several experiential learning manuals. Her next book, Violence in Canadian Society, will be released in September.

Jan is a Master Trainer of NLP (ABNLP) and a board certified Instructor of hypnosis (ABH, AIP). She holds certifications in several psychometric tools, as well as mediation and human resources management. Jan is one of MentorCoach's most gifted and popular teachers, routinely receiving rave reviews and the highest student evaluations.

Jan says, 'Coaching is inspiring work - it is exactly where I love to be.' She lives in Toronto with her giant, streetwise dog named CityGirl. In her spare time, Jan plays competitive ice hockey.
Sonja Lyubomirsky, Ph.D., Sonja Lyubomirsky, Ph.D., is author of the best-selling The How of Happiness: A Scientific Approach to Getting the Life You Want (Penguin Press, 2008), which has been translated into 15 languages. Dr. Lyubomirsky is Professor of Psychology at the University of California, Riverside. Originally from Russia, she received her A.B., summa cum laude, from Harvard University and her Ph.D. in Social/Personality Psychology from Stanford University. Lyubomirsky currently teaches courses in social psychology and positive psychology and serves as the Department of Psychology's graduate advisor. Her teaching and mentoring of students have been recognized with the Faculty of the Year and Faculty Mentor of the Year Awards.
In 2002, Lyubomirsky was awarded a Templeton Positive Psychology Prize. Currently, she is an associate editor of the Journal of Positive Psychology and (with Ken Sheldon) holds a 5-year million-dollar grant from the National Institute of Mental Health to conduct research on the possibility of permanently increasing happiness. Her research has been written up in dozens of magazines and newspapers and she has appeared in multiple TV shows, radio shows, and feature documentaries in North America and Europe. She has lectured widely to a variety of audiences, including business executives, life coaches, retirees, students, and scholars.
In her work, Lyubomirsky has focused on developing a science of human happiness. To this end, her research addresses three critical questions:
1) What makes people happy?
2) Is happiness a good thing?
3) How can we make people happier still?
For example, she is currently exploring the potential of happiness-sustaining activities - for example, expressing gratitude, doing acts of kindness, visualizing one's "best possible selves," and reflecting on happy moments - to durably increase a person's happiness level. She has been conducting research on happiness for 18 years and has published widely in the area.
Lyubomirsky lives happily in beautiful Santa Monica, California with her husband, Peter Del Greco, and their two children, Gabriella and Alexander.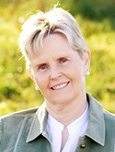 Christine Martin, MA, MBA, MCC


Christine Martin, MA, MBA, MCC is an executive and leadership coach. She is Founder and Chief of Everything for Innovation Coaching, LLC. (www.innovationcoaching.com).
Christine has been a professional coach since 1992 and an International Coach Federation (ICF) Master Certified Coach (MCC) since 1999. She has nearly 8,000 hours of professional coaching as her background. She worked primarily in NASA as a contract coach from 2003-2010. Her private practice includes executives, high performance entrepreneurs, and professional coaches who seek to be mentored on their coaching. She is presently a senior coach and client services partner for Tilt, Inc. (www.tilt360leaders.com)
An ICF committee member since 1998, she worked with 7 committees and chaired the ICF Global Credentialing Initiative in 2005 and 2006. In 2004 and 2005, she served the ICF as a Vice President of the Board of Directors and member of the Executive Committee. She is currently an active assessor on the ICF Credentialing Team.
Christine holds degrees from the University of Southern California and Pepperdine University. From 1994 to 2005 prior to her move to North Carolina, she was a graduate school professor teaching business and public policy courses in her native state of California. From 2005-2009, she was an instructor and program design team member for the Masters-level Executive and Professional Coaching Program at the University of Texas at Dallas. She currently teaches Executive Coaching for North Carolina State University and the Intensive Group Coaching Master Class for Mentor Coach.
Christine lives in Kingston, Ontario, Canada. Her website is www.innovationcoaching.com.

Ann-Marie McKelvey, LPCC, MCC

Ann-Marie lives and breathes George Eliot's quote, "It's never too late to be what you might have been." As a result she leads a rich and colorful life pursuing interests and passions in her coaching and psychotherapy practice in Santa Fe, New Mexico. As a Buddhist Chaplain and Wellness Coach she coaches Ted.com fellows individually and in groups as well as student chaplains at Upaya Zen Center.
In the 70's Ann-Marie traveled nationally with the legendary Ken Keyes, author of Handbook to Higher Consciousness, facilitating workshops and conferences throughout the country.
In 1979 she moved to Santa Fe and began working as a fiber artist. Her work was discovered by Lord & Taylor and led her to found a company, CMD, Inc., which grew into an international texture and textile business with 40 full-time employees and distribution to over 600 US retail outlets.
Later as Marketing Director for New Mexico Magazine, an affiliate of the New Mexico Department of Tourism, she developed tourism initiatives which were implemented by the State of New Mexico in cities and communities throughout the state.
Ann-Marie has a rich and rewarding coaching practice. Her classes, groups and coaching sessions are mindful, skillful, playful and steeped in positive psychology. She is a graduate of Marty Seligman's Authentic Happiness program. She is a gifted, intuitive teacher who also uses her background in marketing and business development to help her students create thriving coaching practices.
Ann-Marie lives in the high desert country surrounded by pinons and junipers at the foothills of the Sangre de Cristo mountains outside of Santa Fe. She enjoys writing and painting, xeroscape gardening, hiking and biking the arroyos and mountains, doing Zumba! and talking to the ravens and great horned owls. She is a BeeKeeper of eight hives and a chicken-herder-egg-gatherer of 14 hens.
Ann-Marie has fun! Her website is www.annmariemckelvey.com.

A Conversation with Ann-Marie McKelvey
Calling from 5-weeks of play and coaching in Maui, Ann-Marie talks about her upcoming class and what students can expect. She talks about her life, coaching from the beach and onsite with international clients from Paris to Abu Dhabi, positive psychology, and her belief about the future of coaching (23 mins.) Just click here. Or download mp3 here.
A luminary figure in Positive Psychology, Christopher Peterson, Ph.D. (February 18, 1950 - October 9, 2012) was the Arthur F. Thurnau Professor of Psychology at the University of Michigan and Templeton Senior Fellow at the Positive Psychology Center of the University of Pennsylvania. Chris work and teaching has been a central influence for Ben and for the trainer team of MentorCoach since our initial contact in early 2003. Chris regularly taught "North of Neutral -- The Positive Psychology Immersion Master Class," Positive Psychology Applications in Action", and "Positive Psychology and Well-Being," by global teleconference from his office in Ann Arbor, Michigan. The classes were extraordinary and continue to be available by recording.
A longtime friend of MentorCoach, Chris repeatedly appeared in public and private teleconference calls, taught multiple classes, and with his colleague and collaborator, Nansook Park, Ph.D., gave a long and hilarious keynote for our 2009 MentorCoach Conference in Bethesda.
Chris was widely regarded as one of the seminal figures in Positive Psychology. He was a member of the Positive Psychology Steering Committee, a member of the board of directors of the Gallup Organization Positive Psychology Institute, a consulting editor of the Journal of Positive Psychology, and the positive psychology series editor of Oxford University Press and Co-Director of the Michigan Positive Psychology Center.
He was the research director of the Values in Action (VIA) project, the most ambitious undertaking to date from the explicit vantage of positive psychology; the VIA project describes, classifies, and measures important strengths of character. Chris' VIA Survey of Signature Strengths has been taken by more than a million people throughout the globe. It is currently being translated into Chinese and Spanish as well.
Chris was twice named best teacher at the University of Michigan and in 2010 won the Golden Apple Award--the most prestigious teaching award at the University of Michigan. He held the Arthur F. Thurnau Chair in honor of his teaching accomplishments and considers himself to be first and foremost a teacher. The author of more than 350 publications, he was among the world's 100 most widely-cited psychologists during the past twenty years, Chris was the co-author of the landmark work Character Strengths and Virtues (2004), and the author of A Primer in Positive Psychology (2006) and Pursuing the Good Life: 100 Reflections on Positive Psychology (2013).
A social psychologist, Gayle earned her doctorate from the University of New Hampshire in 1979 and served on the faculty of St. Lawrence University, Auburn Community College, and the State University of New York's (SUNY's) Empire State College. On each campus she became known for her ability to leverage research findings that students could apply to optimize their success and well-being at work and at home--well before positive psychology's formal advent.

Her knack for developing innovative curricula earned her a spot teaching in a SUNY FORUM residency-based management program, where she developed workplace-friendly seminars in corporate innovation, stress reduction, gender issues, and diversity. Her final teaching stint from 1997 – 2003 for SUNY's Empire State College honed her appreciation for adult development, catapulting her into Marty Seligman's Authentic Happiness Coaching Program and MentorCoach training. (She attributes her Professional Certified Coach credential to tenacity as she relied on at least a dozen Argentine public phones to complete her training since copper thieves kept stealing neighborhood phone cables.)

Passionate about promoting well-being, Gayle is regularly invited to address corporate, academic, and professional audiences on topics of positive psychology, coaching and mentoring, motivation and goals, communication, relationships, and volunteer leadership. After her immersion in Argentina, she began offering programs in Spanish as well as in English.

Gayle joined the MentorCoach faculty in 2007. Her grit and vivacity made her a natural choice to design and debut the MentorCoach Resource Group Program. Her highly popular weekly group calls on the practice and business of coaching, coupled with her uniquely engaging Resource Group newsletter, earned her the coveted MentorCoach Pillar Award in 2010.

In 2012 she accepted the post of Editor of MentorCoach's All But Dissertation Survival Guide, offering practical support and inspiration to over 10,000 subscribers for overcoming writer's block and procrastination. Steadfast in her commitment to women's issues, Gayle most recently co-edited an anthology, Women's Paths to Happiness, contributing a succinct introduction to positive psychology and a novel analysis of its relationship to feminist psychology.

Committed to the advancement of the coaching profession, Gayle proudly helped co-found the award-winning Argentine chapter of the International Coach Federation in 2008. A past ICF Expatriate Coaching SIG chair, her international clientele includes expats, executives, independent professionals, and fledgling coaches who appreciate her integration of evidence-based strategies with nuanced, individualized coaching.

Gayle divides her time between Argentina and the Washington DC Metro area. She loves spending time with her Argentine husband Roberto and her American adult children, Sara and Eric. Leisure interests include exploring, biking, healthy gourmet cooking, and Scrabble. Her website is www.essencecoaching.com.
Bob Siegfried is a coach, consultant, and trainer who specializes in engaging individuals, groups, and organizations in embracing and embodying strengths-based change. He draws on appreciative inquiry, positive psychology, and narrative and solution-focused practices in his work. His most rewarding experiences come in the aha! moment when clients realize that not only is positive and appreciative change possible in their life spaces, they are already engaged in the process.
He holds a doctorate from the University of Pittsburgh, and has worked as a psychologist and taught graduate courses in the areas of lifestyle and career development, psychology, performance enhancement, human organization science, planning, action research, and technology innovation. Throughout his career, Bob's colleagues, students, workshop participants, and clients alike have consistently commented on his warmth, his respect for them and their ideas, his playfulness, and in his ability to communicate clearly and to spark interest and insight.
Dr. Siegfried has consulted to, facilitated training for, or worked with clients from World Bank, General Motors, National Institutes of Health, Southern Regional Education Board, AICPA, Riggs Bank, General Electric, Carnegie Mellon University, Medical College of Pennsylvania and numerous of other public and private sector organizations.
Bob appreciates engaging in activities with his family, making music with his friends and making friends with his music, fly-fishing, and tinkering about the Harmonyville, PA country home he shares with his wife and partner Lisa, two cats, and the occasional country critter daring enough to risk sneaking into the house. His website is www.Learning2Connect.com.
"The ultimate test of an approach to change is in the impact we've experienced from embodying that approach in our own life spaces. And, the more engaged we are in embodying and appreciating positive change in our own life spaces, the better able we are to support others in embodying and appreciating it in theirs."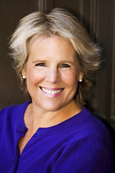 Kim Kirmmse Toth, LCSW, PCC

Kim has an expertise and a true devotion to women of all ages, but particularly those midlife and beyond.
As a business and professional life coach Kim is also a licensed clinical social worker and a Professional Certified Coach (PCC) through the International Coach Federation.
After 23 years of very successful Private Practice she retired from this particular business in 2009 to fully pursue her coaching business.
Kim has been a senior International Trainer at Mentor Coach (www.mentorcoach.com) since 2005, is an author, speaker, workshop and Teleclass leader and radio guest.
She is a graduate of Dr. Martin Seligman's Authentic Happiness program as well as a student of Chris Peterson, Sonja Lyubomirsky, Robert Emmons and other prominent Positive Psychology experts, she considers herself a 'strengths based coach." All of this results in a belief and a value system consistent with gratitude, optimism, a love of learning not just for herself but for all others.
Kim is a gifted and intuitive coach who empowers women to embrace all life has to offer in this 3rd stage of life. As a business coach and solo-entrepreneur she helps women build strong coaching businesses while maintaining a life of balance.
As important as having a financially thriving business is to women for their secure future, family, friendships, health and wellness must be a priority. It IS possible to for this 'non-financial' side of 'retirement' to blend with the 'fiscal responsibility' side.
She hastens to add that she doesn't only work with women. She loves teaching and coaching men as well and some of her most outstanding students have been men.
Kim has traveled the world, is an avid fan of yoga and lives in the foothills of Denver with her husband and 3 golden retrievers, Hannah, Isabella and Bud III.
Her two 'twenty something' daughters live on their own, have full time jobs with benefits and are off the payroll. :) Her websites are www.positiveaginginc.com and www.theheartcenteredbusinesswoman.com.

A Conversation with Kim Kirmmse Toth, LCSW, PCC
Hear Kim talk about coaching, her transition into a full-time coaching business, and teaching the Foundations Coach Training Program. (13 mins.) Just click here.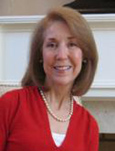 Darlene Trandel, PhD, MSN, RN/FNP, PCC


DARLENE TRANDEL, PhD, MSN, RN/FNP, an experienced advanced practice nurse clinician, educator, researcher, and coach, understands the importance of caring for the whole person. With her knowledge of healthcare research, clinical experience and coach training, her passion focuses around assisting clients to reach higher levels of health/wellness/vitality, prevent and reduce the risk of disease and better manage chronic conditions with lifestyle adjustments.

After years of teaching, research and clinical practice handing out prescriptions for chronic disease she became frustrated knowing that clients needed more than the healthcare system offered to keep patients healthy, prevent disease and better manage chronic conditions -- they needed help to live well with their health/illness state. She believes that help is coaching.

Darlene received her academic training at the University of Virginia, University of Washington and Harvard University and has many years of clinical experience coupled with faculty appointments in research and teaching at University of Virginia, University of Washington and University of North Carolina. She is licensed as a Family Nurse Practitioner and certified in chronic care. She is also a PCC certified professional health/wellness coach. As an author, Darlene published over 30 articles in professional journals and text book chapters and authored the book, Nursing and the Law. Darlene is an advisory board member and research consultant in chronic care for the HealthSciences Institute.

Humanitarian work plays an important role in Dr. Trandel's life. For the past 14 years she has organized, directed and led, Building Bridges with Ecuador (www.BridgesWithEcuador.org), an ongoing humanitarian program providing supplies, support and community service to indigenous Andean villages near Otavalo, Ecuador. Each summer, she and her family organize 40-50 volunteers to provide medical care, school education programs and community construction services in the rural villages.

Out of her passion to assist and partner with clients and organizations who are motivated to optimize their health status, prevent or reduce the risk of chronic conditions, and manage self-care in chronic disease, she founded The HealthCare Coach (www.TheHealthCareCoach.com).

Patricia Hinton Walker, PhD, PCC

Patricia (Pat) comes from a small farming community in Kansas and is now a coach and national/international consultant in addition to serving as a Professor and Vice President for Policy and Strategic Initiatives at the Uniformed Services University of the Health Sciences in Bethesda, MD. She is also a leader of a national coalition for Informatics and Technology (called TIGER) in the midst of major changes in health care and education.
A graduate of the MentorCoach Training Program, Pat is a Certified MentorCoach (CMC) and an ICF Professional Certified Coach (PCC). Her work on our Trainer Team has always been enriched by her 25 years of coaching, mentoring and consulting with senior professionals across many disciplines. She is brilliant, incredibly organized, warm and a great coach and teacher. Her students love her.
Through her coaching firm, Stepping Stones Coaching, Pat coaches individuals, groups and organizations. Many of her individual coaching clients seek career-focused coaching in executive coaching, entrepreneurial and/or small-business coaching, or transitioning into retirement-related careers. Pat focuses on two important areas of growth, identifying career changes that would provide meaning, purpose or a "calling" and then taking the steps needed for career-life transitions that follow.
One of the strengths of Pat's coaching is her attention to balance in personal and professional time/relationships. Certified to administer and interpret the Myers Briggs Type Inventory (MBTI) and Emotional Intelligence Inventory (EIQ), Pat has found these instruments to be invaluable in her coaching. Her coaching is also enhanced by the rich background and expertise she brings to her coaching practice. Originally trained as a nurse at the University of Kansas, she went on to earn her Master's and PhD. While she enjoyed her early nursing career, she has loved her transition to executive-level management in both healthcare and academic administration.
She is also an entrepreneur and business woman, founding Hinton Walker Associates in the early 1980's. Since then through that business and Stepping Stones, she has provided consultation nationally and internationally in both rural and large healthcare settings from US and Canada to: Thailand, Hong Kong, Japan, United Kingdom, Belgium, Sweden, Finland, Poland and Saudi Arabia and Taiwan.
Pat has edited four books. She lives in suburban Maryland with her husband, John, and enjoys being with their three children and their families, including three grandchildren. Her websites are coachingsteppingstones.com and phintonwalker.info.

A Conversation with Pat Hinton Walker, Ph.D.
Hear Pat talk about her love of teaching Foundations, her international coaching practice, and how she integrates it with a high profile position as Professor and Vice President for Strategic Planning of a major university. (21 minutes) Listen now, or download to an mp3.