Come talk with Barb about Love 2.0 this Friday!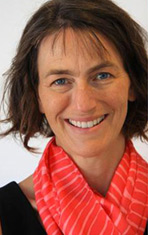 Join Barbara "Barb" Fredrickson this Friday for an unscripted Q&A call about her new teleclass:
Love 2.0--The Master Class (launching in less than a week on 9/24/13)!
Bring all your questions!
Friday, September 20, 2013 * 1:00 pm - 1:59 pm Eastern
12:00 - 12:59 pm Central (Dallas)
11:00 - 11:59 am Mountain (Denver)
10:00-10:59 am Pacific (San Francisco)
All Other Time Zones are here.
You'll also receive a complimentary subscription to Ben's
monthly email newsletter, The eMentorCoach News. You can
unsubscribe at any time. And please know your email address
is safe with us. We will not share or sell your email address or
personal information to any person, organization, or third party.
For extensive information on Barb's class, click here.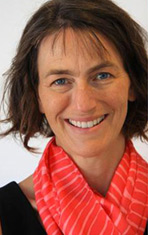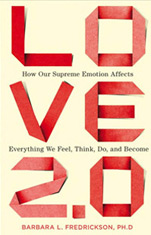 LOVE 2.0: THE MASTER CLASS
Helping Clients Create Happiness and Health in Moments of Connection Through the Science of Positive Emotions
Led by Barbara Fredrickson, PhD
Kenan Distinguished Professor of Psychology at the University of North Carolina at Chapel Hill
8 Tuesdays at 1:00 pm Eastern
Starts 9/24/13
ABOUT BARBARA L. FREDRICKSON, PhD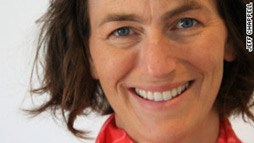 Dr. Barbara L Fredrickson is Kenan Distinguished Professor of Psychology and Director of the Positive Emotions and Psychophysiology Lab (PEP Lab) at the University of North Carolina at Chapel Hill. She is a leading scholar within social psychology, affective science, and positive psychology and the author of the new bestselling book, Love 2.0: How Our Supreme Emotion Affects Everything We Feel, Think, Do, and Become.
Born in the Midwest and raised by "a long line of stoics" who altogether discouraged emotional expression, Barb escaped into intellectual pursuits, and obtained her BA in Psychology, summa cum laude, from Minnesota's Carleton College. She earned her PhD from Stanford University and became a post-doctoral fellow at UC Berkeley's Psychophysiology Lab.
After assuming Assistant Professorships, first in Psychology at Duke University, and then at the University of Michigan in both Business and Psychology, Barb moved back to North Carolina to assume Full Professorships at the University of North Carolina, both in the Department of Psychology and the Kenan-Flagler School of Business.
Barb's research into positive emotions and human flourishing has been supported by grants from multiple agencies within the National Institutes of Health for 16 consecutive years. Her research and teaching have been recognized with numerous honors, including, in 2000, the inaugural American Psychological Association's Templeton Prize in Positive Psychology--for her theory of how positive emotions have functioned in human evolution-and in 2013, the Inaugural International Positive Psychology Association's Christopher Peterson Gold Medal for the scholar whose career exemplifies the best of positive psychology at the personal, professional, and academic levels.
She has become one of the most highly-cited psychological scientists with over 80 peer-reviewed articles to her credit. Her bestselling book, Positivity, and her new book, Love 2.0, have been translated into nearly 20 languages, and she is regularly invited to give keynotes, courses, and interviews both nationally and internationally.
Barb's scientific contributions have influenced scholars and practitioners worldwide, in disciplines ranging from education to business and beyond. She serves on the Board of Governors for the Center for Creative Leadership, is President-Elect of the International Positive Psychology Association, and has presented her research at White House Workshops on public policy. Her research has been featured in the New York Times, The Times of London, The Atlantic, The Economist, CNN, PBS, U.S. News & World Report, USA Today, Oprah Magazine, and elsewhere.
In her PEP Lab, Barb has investigated the effects of loving-kindness meditation (self-generated tenderness, warmth, and compassion for others) on vagal tone, a physiologic measure of emotional regulation which has been associated with adaptability, social connection and bonding if high, and risk of inflammation, cardiovascular disease, and stroke if low.
Findings suggest that people who were able to increase their vagal tone through meditation totaling about an hour a week were capable of experiencing more micro-moments of love in their days--a growing capacity to love. Focusing on increasing this kind of positive emotion can, in turn, contribute to an upward spiral of better coping responses to stress, improved health, and an ever increasing sense of connection to others. In May 2010, Barb had the honor of being invited to personally brief His Holiness the Dalai Lama on these research findings.
Barb lives in Carrboro, North Carolina with her husband, two sons and two cats, from whom she continues to learn about love.