MentorCoach is proud to announce the following recorded master class: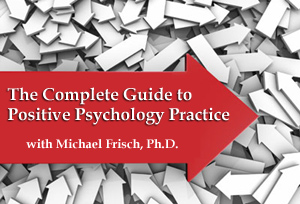 Welcome to The Complete Guide to Positive Psychology Practice By Recording
With Michael "Mike" B. Frisch, Ph.D.
Professor of Psychology at Baylor University
Research Fellow of the International Society for Quality of Life Studies
MentorCoach Classes by Recording
Before registering, read the student agreement below and click continue.
Student Agreement
I agree to keep confidential my unique username and password to the class website. I agree not to share them with anyone. I also agree to protect the confidentiality of the class' website, recordings, PowerPoints, lecture notes and other class materials. I understand they are only for my use.