About Darlene Trandel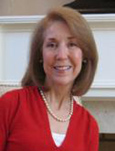 DARLENE TRANDEL, PhD, MSN, RN/FNP, PCC as an experienced advanced practice nurse clinician, educator, researcher, and coach, understands the importance of caring for the whole person. With her knowledge of healthcare research, clinical experience and coach training, her passion focuses around assisting clients to reach higher levels of health/wellness/vitality, prevent and reduce the risk of disease and better manage chronic conditions with lifestyle adjustments.
After years of teaching, research and clinical practice handing out prescriptions for chronic disease she became frustrated knowing that clients needed more than the healthcare system offered to keep patients healthy, prevent disease and better manage chronic conditions -- they needed help to live at their best with their health state. She believes that help is coaching.
Darlene received her academic training at the University of Virginia, University of Washington and Harvard University and has many years of clinical experience coupled with faculty appointments in research and teaching at University of Virginia, University of Washington and University of North Carolina. She is licensed as a Family Nurse Practitioner and certified in chronic care. As an author, Darlene published over 30 articles in professional journals and text book chapters and authored the 364-page book, Nursing and the Law. Darlene is an advisory board member and research consultant in chronic care for the Health Sciences Institute.
Humanitarian work plays an important role in Darlene's life. For the past 12 years she has organized, directed and led, Building Bridges with Ecuador, an ongoing humanitarian program providing supplies, support and community service to indigenous Andean villages near Otavalo, Ecuador. Each summer, she and her family organize 40-50 volunteers to provide medical care, school education programs and community construction services in the rural villages.
Out of her passion to assist and partner with clients and organizations who are motivated to optimize their health status, prevent or reduce the risk of chronic conditions, and manage self-care in chronic disease, she founded The HealthCare Coach.
Darlene is a fulltime wellness coach. She lives with her family in Chevy Chase, Maryland. Her website is www.TheHealthCareCoach.com and she can be reached at darlene.trandel@gmail.com