A New Master Class
FINDING THE POWER IN SELF-CONTROL
How to Ignite Your Willpower in Work, Social Relationships,
Addiction, Health, and Procrastination

Led by Roy Baumeister, PhD
Francis Eppes Eminent Scholar,
Professor of Psychology and
Head of the Social Psychology Program at
Florida State University
Special Professor
Vrije Universiteit Amsterdam
Distinguished Visiting Professor
King Abdulaziz University in Saudi Arabia
Wednesdays at 1:00 pm Eastern
Other Time Zones
8 classes of 60 minutes each
Begins Wednesday, September 24, 2014
8 hours of CEs and ICF CCEUs
Tuition:
$599
Or 3 Payments of $218
(plus optional $75 for CEs)
This wonderful class will soon be available by recording.
NEW! Q&A with Roy Baumeister on the Finding the Power in Self-Control Master Class
(Recorded live 9/18/14) We had a wonderful, unscripted Q&A with Roy today. Listen as he describes his passion for the class, his approach to self-control and self-regulation, and his answers to questions from a global audience.
For the recording, click here to stream the audio or download an MP3.
1. About This Master Class:
Self-control is the greatest human strength. People with high self-control have stronger families and better love lives than other people. They achieve more success in work and school. They enjoy better mental and physical health. They commit fewer crimes, have more friends and deeper friendships. They are happier, and they live longer.
Teaching and modeling self-control is the greatest gift you can give your child. These are not idle claims but the clear results of many scientific studies. Along with intelligence, self-control is far and away the most powerful trait for producing success across the wide spectrum of human endeavor.
This Master Class will cover what science has taught us about self-control. It is presented by one of the world's most prolific and influential psychologists who has devoted much of his career to conducting and publishing scientific experiments that have gradually demolished and then replaced the reigning theories about how self-control works.
2. The Eight Weeks:


This Master Class will begin by covering the basic facts of self-control, as built up by many researchers over the years.
The middle part of the course will focus on the trailblazing work by Roy Baumeister and his many colleagues and fellow researchers, illuminating the dynamics of willpower.
Starting from a small, rebellious position advocated in two papers in social psychology's most prominent journal (the Journal of Personality and Social Psychology), the work has swelled into a worldwide phenomenon. These days almost every week sees the publication of a new research article directly testing and extending that theory, and many other works use willpower to explain their findings.
Any successful scientific theory, especially one that inspires research in many different laboratories, is bound to generate rival theories and controversies. The third part of the course will take a frank look at new data and competing theories and offer the latest conclusions one can make. The original theory is a bit too simple to cover all the new facts and findings - but a revised and updated version remains the best way to understand what we know now.
A particular benefit is that students in the course will be able to know what has transpired since Roy's 2011 New York Times bestseller. Because the theory has inspired so much research, our understanding of self-control is moving forward rapidly. Most of what appears in that book is still true, but some things have had to change and new insights and information have been added.
Decision making depends on the same willpower resource that is used for self-control. When willpower has been depleted by acts of self-control, decision-making processes change. Likewise, making decisions depletes willpower, and so afterward self-control is likely to be compromised.
Everyone has to make decisions, but hardly anyone realizes how your decision processes change when your willpower is slightly depleted. Knowing what to watch for in the realm of willpower and decision making may save you from making costly, unwise, even dangerous decisions.
The final part of the course will move to broader topics and questions, including implications for free will, human nature, evolution, child rearing, and public policy. Roy himself is pretty much non-political, but it is useful to develop possible implications of self-control and willpower for society at large.
3. What You Will Get Out of This Course:
There are two powerful sets of reasons to be interested in self-control. One refers to practical benefits. Because self-control is such a pervasive and powerful key to success in life, people desire it for themselves and their children as a vital means for making life better. Work, school, relationships, personal adjustment, and mental and physical health all benefit from self-control.
Conversely, failures at self-control contribute disproportionately to many problems and stresses in life. This work will explain how to develop self-control and maximize its benefits, how to avoid those failures of self-control that create such problems, how to pass self-control on to one's children, and more.
The fact that willpower is also tied to decision-making and other factors makes it a key variable in work-family stresses and a powerful bonus. If you want to improve your life for the long run, this is the seminar that will provide a solid scientific foundation in this most powerful and important factor.
The other set of reasons is intellectual. Self-control is a key to understanding the self and is thus a vital part of self-knowledge. It underlies much moral behavior and social responsibility. Although the idea of free will is controversial, most experts agree that humans are able to act in more flexible and responsible ways than other creatures, and self-control is an important foundation for that ability. Laws likewise assume that people are able to control their impulses and alter their actions according to abstract, impersonal rules. Most broadly, human society and culture depend on self-control.
Thus, whether you want to improve your own life (or the lives of your clients, students or children) or to understand human nature and the human condition, it is centrally important and vital to learn how self-control works.
4. Who Should Attend?

Self-control is a powerful key to a better life. Its impact is rivaled only by intelligence - and a crucial difference is that science has never figured out how to increase someone's intelligence, but willpower can be improved even in adulthood. If you or your clients want to manage your lives better - work and school, love and family, mental and physical health, adjustment, happiness - this course will help, teaching you much new information about one of the pillars of success.
In addition, self-control is central key for meeting many of life's most important challenges, such as dieting, quitting smoking or addiction, getting exercise, finishing things on time, and following through on resolutions to become a better person.
The course is particularly relevant to several sets of professionals. First, all professionals whose clients have goals and challenges for which self-control is centrally important will find plenty to use. In addition, coaches, therapists, educators and consultants need to understand how self-control problems keep their clients from fulfilling their potential.
Second, people who have to make many decisions will learn about decision fatigue and how to deal with it. This is enormously important. Even President Obama has changed his daily practices based on Roy's research.
5. Readings

The course entails readings from a primary text--Willpower: Rediscovering the Greatest Human Strength--by Roy Baumeister and John Tierney. In addition, each week Roy will post relevant research articles, videos, and blog entries for the next week on the class' password-protected website.
Praise for Willpower: Rediscovering the Greatest Human Strength
"An immensely rewarding book, filled with ingenious research, wise advice and insightful reflections on the human condition." --The New York Times--Steven Pinker, Professor of Psychology, Harvard University
"Will, willpower, and mental energy have been shunned by modern psychology. Roy Baumeister, the most distinguished experimental social psychologist in the world, and John Tierney, a renowned journalist, have teamed up to put Will back into its rightful center stage place. This little masterpiece is a must read for all of us who want to exercise, diet, manage our time, be thrifty, and resist temptation."
– Martin Seligman, Zellerbach Family Professor of Psychology, University of Pennsylvania, Past President of the American Psychological Association
"Willpower is sinfully delicious – once you start reading, you won't be able to stop. A fascinating account of the exciting new science of self-control, told by the scientist who made it happen and the journalist who made it news."
– Daniel Gilbert, Professor of Psychology, Harvard University, author of Stumbling on Happiness
"Willpower affects almost every aspect of our lives. From procrastination, to saving for retirement to exercising, Tierney and Baumeister have given us a wonderful book in which they not only share fascinating research on the subject but also provide simple tricks to help us tap into this important quality."
– Dan Ariely, James B. Duke Professor of Psychology and Behavioral Economics, Duke University, author of Predictably Irrational
"An accessible, empirically grounded guide to willpower and how best to deploy it to overcome temptation. 'Willpower' offers no shortage of helpful strategies to compensate for weakness of will"--The Wall Street Journal
"Willpower (the thing) lies at the curious intersection of science and behavior. Willpower (the book) lies at the intersection of Roy Baumeister, an extraordinarily creative scientist, and John Tierney, a phenomenally perceptive journalist. Ignore it at your peril." --Stephen J Dubner, author of Freakonomics
"This is a manual from heaven for anyone who has ever wanted to lose weight, stop smoking, drink less, work more efficiently and more intelligently. An astonishingly good – and accessible – inquiry into one of the more elusive areas of psychology: why we go on thwarting ourselves when we really know better. On top of that, Willpower is a vastly entertaining book, full of fascinating stories about the complexities of our evolutionarily-wired brains. A brilliant accomplishment, at every level."
– Christopher Buckley, author of Thank You For Smoking
"Who knew that a book about such a daunting topic could be as wonderfully entertaining as it is enlightening! Tierney and Baumeister have produced a highly intelligent work full of fascinating information (and great advice) about a core element of modern living. Bravo."
– David Allen, author of Getting Things Done and Making It Work
6. Roy's Private Class Webpage

Roy will be using a password-protected class webpage that will be your home on the web for this class. In advance of each session, we'll post his power points in multiple formats, relevant articles, videos and blog entries. Then by Thursday evening, we'll post the recording from that week's class as well.
In addition, there will be a private listserv for the class that will allow students to make comments and post questions during and between classes.
Real-time Questions During Class. Students will submit questions to Roy real-time via email during the class. When he pauses for questions, Ben will read the submitted questions to him.
And by 24 hours after each session, you'll be able to listen to the class recording online or to download a digital recording of the class to your computer and MP3 player (eg your iPod).
Thus, when you have a conflict with a particular class, you'll have the recording, PowerPoints, and readings, and you won't miss a thing. For the Authentic Happiness Coaching™ Program, some students had ongoing conflicts and listened to the entire class by recording. We anticipate that a number of Roy's students in this class--for example, those living in Australia--may decide to experience the class entirely by recording, still emailing in questions to him between classes.
7. Class Time

1:00 - 1:59 pm Eastern (New York time)
12:00 - 12:59 pm Central (Chicago)
11:00 - 11:59 am Mountain (Denver)
10:00 - 10:59 am Pacific (Los Angeles)
5:00 - 5:59 pm UTC (GMT/Zulu)
7:00 - 7:59 pm CEST (Geneva)
3:00 - 3:59 am AEST Thursday (Sydney)
All Time Zones
8. Day and Date
8 Wednesdays for an hour at 1:00 pm US Eastern starting Wednesday, September 24, 2014.
8 Wednesdays at 1:00 pm (US Eastern Time) Starts 9/24/14**
Date
Time (ET)
1. Sept. 24th
1:00 pm
2. Oct. 1st
1:00 pm
3. Oct. 8th
1:00 pm
4. Oct. 15th
1:00 pm
5. Oct. 22nd
1:00 pm
6. Oct. 29th
1:00 pm
Nov 5th
NO CLASS
7. Nov. 12th
1:00 pm
8. Nov. 19th
1:00 pm
**As usual with high profile teachers, should a conflict develop for Roy (e.g., if he's called to the White House for an emergency consultation), we reserve the option to skip a week(s) and to add any missed sessions at the end of the class.
9. Prerequisites
There are no prerequisites. This class is open to all.
10. Early Registration (On or Before 8/31/14)
The Early Registration period has closed.

11. Regular Tuition
Single Payment
$599 (+ optional CE fee*)
For CE information, see #15 below.

Monthly Payments
Three monthly payments of $218 (+ optional CE* fee)
For CE information, see #15 below.

*The CE fee is $75. Only register for CEs if you are a licensed mental health professional in the US and need CEs from one of the organizations listed in #15 below. Otherwise, when you register, indicate that you do not need the CE fee by choosing the "Base Unit Price with NO CE's" registration option. (There is no fee for ICF CCEUs.)
12. International Students Registration
There is a quirk in our registration software that requires that the field for "State" be filled in. Otherwise, it will not process your registration. So if you live in a country outside of the US, put something in the field for "State." Where students in the US might put California or Texas, you just need to put some characters in that field. Even the word "State" itself works perfectly for this.
13. Coach Certification

This class provides eight hours toward MentorCoach Certification for students meeting the class attendance requirement (See #16 below.) It can also provide eight hours toward ICF Certification via an Accredited Coach Training Program such as MentorCoach or via the ICF Portfolio Approach.

14. ICF Coach Continuing Education

This class is approved for eight hours of CCEUs (ICF Core Competencies) from the International Coach Federation for students meeting the class attendance requirement of being present, "live", for 6.5 of the classes (See #16 below.) For students who cannot attend live but who listen to all eight class sessions by recording, this class qualifies for eight hours of CCEUs (Resource Development). There is no fee for ICF CCEUs.


15. CEs



This class is also approved for eight hours of CEs (continuing education units) for social workers (NASW) and Marriage and Family Therapists in California (BBS). The CE administration fee is $75.
To receive credit for CEs, students must pay the CE fee and be present for seven of the eight classes. (See #16, Attendance Requirements)
Note: The CE fee is $75 and applies only if you are a licensed mental health professional in the US and need CEs from one of the organizations listed above (NASW, BBS, etc.) Otherwise, when you register, indicate that you do not need to pay the CE fee by choosing the "Base Unit Price with NO CE's" registration option.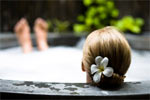 Every class is recorded. Some students may listen to some or all of the classes by recording at their leisure, sometimes emailing in questions to Roy between classes. We applaud and support this practice. We know one well-known Australian professor who used to end his week listening to the recordings of Chris Peterson's lectures on Friday evenings, drinking white wine and reclining in his hot tub.
To receive credit for CEs, ICF CCEUs, credit toward MentorCoach® Certification, or to receive a Certificate of Completion, students must be present for 6.5 of the 8 classes.
Attendance at the actual class is documented by the student emailing in two one-word attendance codes that are given out at the beginning and end of each class. They must be emailed in within 24 hours of the end of class. Listening to the class by recording does not count toward the attendance requirement for receiving CEs, credit toward Certification, ICF CCEUs (Core Competencies), or to receive a Class Certificate of Completion.
Note: Listening to all eight sessions of the class by recording DOES qualify the student to receive 8 hours of ICF CCEUs (Resource Development).
17. Refund Policy
You may withdraw your registration at any time before the beginning of the second one hour class and receive a full refund. You are responsible for the full tuition amount if you do not withdraw before the beginning of the second class.
"The Science of Willpower" at Young Minds Conference, Sydney, Australia (24 mins)
ABOUT ROY BAUMEISTER, PhD
Roy F. Baumeister is currently the Francis Eppes Eminent Scholar, Head of the Social Psychology Program and Professor of Psychology at Florida State University. He is also Distinguished Visiting Professor at King Abdulaziz University in Saudi Arabia and Special Professor at the Vrije Universiteit Amsterdam.
He grew up in Cleveland, the oldest child of a schoolteacher and an immigrant businessman. He received his Ph.D. in social psychology from Princeton in 1978 and did a postdoctoral fellowship in sociology at the University of California at Berkeley.
He spent over two decades at Case Western Reserve University, where he eventually was the first to hold the Elsie Smith professorship.
He has also worked at the University of Texas, the University of Virginia, the Max-Planck-Institute, the VU Free University of Amsterdam, the University of California at Santa Barbara, the Russell Sage Foundation, and Stanford's Center for Advanced Study in the Behavioral Sciences.
Roy's research spans multiple topics, including self and identity, self-regulation, interpersonal rejection and the need to belong, sexuality and gender, aggression, self-esteem, meaning, and self-presentation.
He has received research grants from the National Institutes of Health and from the Templeton Foundation.
He has over 500 publications, and his 31 books include Evil: Inside Human Violence and Cruelty, The Cultural Animal, Meanings of Life, and the New York Times bestseller Willpower: Rediscovering the Greatest Human Strength.
The Institute for Scientific Information lists him among the handful of most cited (most influential) psychologists in the world.
He has received lifetime achievement awards from the Society for Personality and Social Psychology and from the International Society for Self and Identity, and most recently the William James Award, the highest honor for lifetime achievement given by the Association for Psychological Science.
Roy now lives by a small lake in Tallahassee with his wife and colleague, Dianne Tice. In his (very rare) spare time, he enjoys windsurfing, playing jazz guitar, and composing music on the piano.


Copyright 2014, MentorCoach
1-301-986-5688