About Scott Howard, JD, CMC, CEC, PCC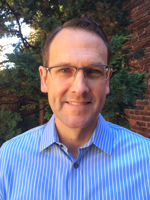 As a senior officer in the United States Coast Guard, Scott has over 20 years of experience leading people and groups in professional and personal development.
He discovered the power of coaching when he trained new officers to navigate and drive Coast Guard ships for law enforcement, search and rescue and pollution response operations.
Having served on seven Coast Guard ships and five support units in various leadership positions, he's helped to organize and execute many nationally significant operations including homeland security initiatives following the 9/11 terrorist attacks and recovery operations for the TWA Flight 800 and EgyptAir Flight 990 air disasters.
He has received extensive training on operational risk management in the military law enforcement environment and conducted safety and real-time risk analysis on scene for floundering ships, migrant interdiction, and at-risk flight operations.
Throughout his career, Scott leveraged a combination of expertise, intuition and empowerment to bring out the best in team members and instill confidence to overcome leadership and technical challenges.
Scott is also a lawyer admitted to the bar in the District of Columbia and Maryland. As a military judge advocate, he served as a prosecutor at general and special courts-martial and served as summary courts-martial in criminal legal proceedings. His duties included advising flag officers and senior civilian officials on sensitive legal, administrative, and ethical matters.
Later, Scott was assigned as the deputy of the Coast Guard's Legal and Defense Service overseeing appellate cases, physical disability evaluation and defense counsel services to thousands of Coast Guard members throughout the nation. In his role as a supervising judge advocate, Scott used coaching skills to help newly admitted attorneys focus on performance outcomes and maximize leadership potential.
His most recent assignment was as the Chief of the Mission Execution Branch at the Coast Guard Recruiting Command where he led a force of 300 recruiters in meeting the Coast Guard's human resource mission.
Once again, Scott employed coaching skills and extraordinary leadership to consistently meet service needs while maximizing staff performance metrics.
Scott is passionate about educating fellow coaches on ethics and risk management and he approaches the subject matter from the perspective of advancing the coaching profession. Scott believes that as self-regulated professionals, coaches must abide by solid ethical standards and business practices that are in step with demonstrating the value of coaching while consistently enhancing quality. A seafarer at heart, Scott has used buoys and lighthouses to keep his ships safe from harm, likewise in this master class, he'll set a course that, as long as you follow it, will keep you and your career from 'running aground'.
Scott gives full credit to his personal and professional success to his husband, also named Scott. They have two amazing sons and always have dogs around. Scott loves the outdoors, spending time with family, and being near the water. He is an ICF certified mentor coach (CMC) and certified executive coach (CEC) providing coaching services from his office in Baltimore, Maryland. His clients include executives, small business owners, entrepreneurs, and many others interested in achieving their personal and professional best.
Scott's office phone is 410-802-6730. His email is scotthowardcoaching@gmail.com. His website is scotthowardcoaching.com.