ABOUT ELLEN OSTROW, Ph.D., CMC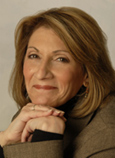 Ellen Ostrow, Ph.D., CMC is a psychologist, executive coach, and the founding principal of Lawyers Life Coach, LLC, a firm specializing in leadership, business development, career, diversity and work/life integration coaching for lawyers and consultation to legal employers.
She is particularly known for her work helping women and diverse attorneys to overcome barriers to their advancement and to achieve career success without compromising the quality of their lives. She is also passionate about positive psychology and, where appropriate, actively applies it in her work.
In the 90's, Ellen was in a full-time private practice seeing clients in Silver Spring, MD and in Washington, DC.
Weary of struggling with managed care, she enrolled in the very first Foundations Program, MCP 1, in 1998. Over time, her choice of a coaching niche was influenced by the presence of many women attorneys in her downtown-DC psychotherapy practice.
She recognized that, rather than seeking help for the kinds of problems for which psychotherapy was designed, many of these bright, high-functioning lawyers were trying to cope with the challenges of working in an extremely demanding profession, the norms of which reflected the lives of men far more than those of women.
So Ellen founded Lawyers Life Coach LLC to provide professional coaching services to women - and men - attorneys wanting to achieve professional success without sacrificing those things that made their lives meaningful and fulfilling.
Since founding Lawyers Life Coach in 1999, Ellen has gained international recognition for her work advancing women in the legal profession and on issues related to attorney well-being and is truly deep in her niche.
She has been invited to address the American Bar Association, the National Association of Law Placement, the National Association of Women Lawyers, the state bar associations of Arkansas, Connecticut, Florida, Georgia, North Carolina, Oklahoma and Texas, the women's bar associations of Birmingham, Alabama, the District of Columbia, Florida, Georgia, Maryland, New Hampshire, North Carolina, Texas and Virginia, the Trial Lawyers Associations of New York, Ohio and Virginia, the New York City Bar Association, the Judicial and Bar meetings of the District of Columbia and New Orleans, and the National Institute for Women Corporate Counsel, the Georgia Association of Corporate Counsel and the Atlanta Association of Corporate Counsel.
Ellen is particularly proud of her participation as a faculty member in the Hastings Leadership Academy for Women Lawyers, the ABA Commission on Women in the Profession's Women in Law Leadership Academy, and the MIT Workplace's Advancing Women in the Profession conference.
Ellen was honored to participate as the only non-lawyer and non-Harvard graduate at Harvard Law School Celebration 55: The Women's Leadership Summit. Presenting to the Department of Justice Canada's Women of Justice Person's Day was another career high point, as was her invited address to Yale Law School and the University of Utah's Presidential Commission on the Status of Women.
Ellen's newsletter, Beyond the Billable Hour, has been reprinted by 30 print and electronic legal publications throughout the world and in multiple languages. She is a contributing author for The New York Law Journal, Perspectives (the publication of the ABA Commission on Women in the Profession), the Legal Times, the Complete Lawyer, Lawyers Weekly USA, Trial Magazine and The Woman Advocate (2nd ed.).
Widely sought for press interviews, Ellen has been quoted in the New York Times, the Washington Post, the Baltimore Sun, PINK Magazine, Working Mother Magazine, MORE Magazine, Health Magazine and Psychology Today as well as many legal publications including the ABA Journal, Washington Lawyer, Of Counsel, the Legal Times, Perspectives, the Florida Bar News, California Bar Journal, and the Advocate.
Her work is described extensively in Sylvia Ann Hewlett's Creating a Life and Joe Robinson's Work to Live.
Ellen is Co-Chair of the Board of the Third-Path Institute and a member of the Advisory Committee of the Lawyers Assistance Program of the District of Columbia Bar. She received her Ph.D. in psychology from the University of Rochester in 1980 and her coach training and certification from MentorCoach.
After earning her Ph.D., Ellen served on the psychology department faculties of three universities and as a staff psychologist in the counseling centers of four universities. She entered full-time independent practice in 1987 and became a managing member of a multi-disciplinary group psychotherapy practice in Washington, D.C. and suburban Maryland until transitioning into coaching and consulting.
Ellen lives in Silver Spring, MD with her husband of 25 years and their two cats. Her son is entering his junior year at the University of Nevada, Las Vegas. Her step-daughter has an MBA, works in the HR area and lives in Bel Air MD with her husband and two beautiful children.