Advanced ADHD Coaching Master Class
Instructor: Alan Graham, Ph.D., PCC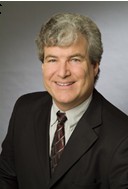 Alan R Graham teaches this course by global teleconference from his office in Park Ridge, Illinois. As a therapist, coach, educator, author, and presenter, Alan R. Graham, Ph.D., has over two decades of experience helping thousands of ADHD children, adolescents, adults, and their families navigate life's challenges, and gain the tools they need to manage emotional issues. Initially trained as a secondary and elementary school teacher, Alan furthered his education by obtaining his Ph.D. in Counseling Psychology at Northwestern University and completing his clinical training at the University of Illinois at Chicago and Illinois Masonic Medical Center in Chicago. Alan was in MCP 3 and is a long standing member of the trainer team for MentorCoach.
Alan has earned the designation of Professional Certified Coach by the International Coaching Federation and was a Pod Leader for the Authentic Happiness Coaching Program. Alan also has certification as a Senior Certified AD/HD Coach (SCAC) by the Institute for the Advancement of AD/HD Coaching.
Alan's experience has included working with difficult children and adolescents in therapeutic day schools, inpatient, and outpatient settings. While creating his group practices, ACP Consultants, and the ADD Centers, he also held the position of adjunct professor at the University of Illinois School of Medicine and at the Illinois School of Professional Psychology.
As a way of giving back to the profession, Alan serves as the Illinois representative to the American Psychological Association Business of Practice Network (BOPN). He also served on the board of the Illinois Psychological Association Clinical Practice Section and was the chair of the Health Care Reimbursement Committee.
Alan is a member of the national organization of CHADD and serves on the Professional Advisory Board for the Chicago CHADD chapter. It is in this spirit of service that Alan and Bill Benninger, PhD created ADDvisor.com as a means to share practical information with families and individuals who live with ADHD every day.
Recognized for his work by peers and clients alike, he presents and writes on psychological health, ADHD, child and family, and business of practice issues throughout the United States. Alan is married and has grown children, two daughters and a son.
Alan's office address is: 2604 Dempster Street, Suite 510, Park Ridge, Illinois 60068. His office phone is: 847-824-1235.