Coaching TeleWorkshop with Ben Dean, Ph.D.
A two-hour Intro to Coaching Workshop with practical information you can use right away plus a virtual drawing for a full $2000 tuition fellowship to Foundations Training Program. Bring all questions.
Thursday March 1, 2018 • 7:00-8:59pm Eastern
6:00 - 7:59 pm Central (Dallas)
5:00 - 6:59 pm Mountain (Denver)
4:00 - 5:59 pm Pacific (San Francisco)
All Other Time Zones are here.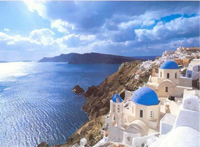 Join Ben Dean, Ph.D. for a two hour coaching teleworkshop. During the call, Ben will
• Introduce you to coaching,

• Talk about how he first got involved and

• How his career has developed and

• Take all questions.

• And there will be a drawing with the prize being a full $2000 fellowship in the MentorCoach Coach Training Foundations Program

To register, submit your name and email address here:
Thanks for stopping by! You'll also receive a complimentary subscription to the eMC News, our monthly enewsletter, and can opt out at any time.
For full information on the Foundations Classes, click here.