BEN'S INTERVIEW WITH FRED B. BRYANT, PhD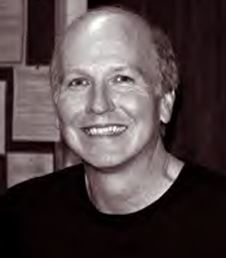 On March 4, 2016, we had a Q&A Interview with Fred B. Bryant, PhD, Professor of Psychology at Loyola University--Chicago, the world's leading expert on the psychological experience of savoring, and co-author of Savoring: A New Model of Positive Experience.
TO RECEIVE THE RECORDING, submit your name and email address here:


You'll also receive a complimentary subscription to the eMC News,
our monthly enewsletter, and can opt out at any time.
Your privacy and email address are safe with us.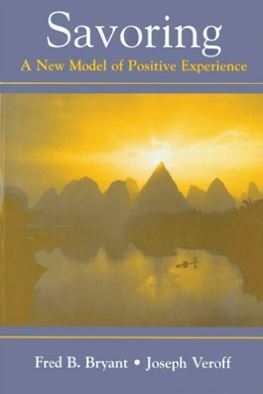 Savoring: A New Model of Positive Experience is about savoring life—the capacity to attend to the joys, pleasures, and other positive feelings that we experience in our lives. The authors enhance our understanding of what savoring is and the conditions under which it occurs.
And it provides practical strategies and hands-on exercises that coaches and their clients can use to enhance savoring in their lives, along with a review of factors that encourage and further amplify the savoring experience.
Although savoring is just one process among many others included in positive psychology (such as flourishing, inspiration, hope, optimism, and love), it may provide an important link in understanding how people transform positive experiences into emotions, thus contributing to longer-term life-satisfaction.
Social Psychologist Fred Bryant, considered the father of savoring research, introduced the concept of savoring as being mindfully engaged and aware of one's feelings during positive events, in a deliberate effort to make a positive experience last.
An avid mountain climber, he includes in Savoring a powerful and spell-binding account of achieving the summit of a 14K mountain in the Colorado Rockies. His narrative illustrates how shared experience, past remembrances and anticipation, appreciation of the present, and imagining actions in the future can all enter into and amplify savoring of experience. Bryant integrates complex visual "snapshots" and other sensory cues and structures into the process of enriching and preserving the positive "here and now" experience.
Savoring provides a new theoretical model for conceptualizing and understanding the psychology of enjoyment and the processes through which people manage positive emotions. The authors review their quantitative research on savoring, as well as the research of others (including Chris Peterson, Sonja Lyubormirsky, Marty Seligman), and provide instruments with scoring instructions for assessing and studying savoring.
Authors Bryant and Veroff outline the necessary preconditions that must exist for savoring to occur, and distinguish savoring from related concepts such as coping, pleasure, positive affect, emotional intelligence, flow, and meditation. The book's lifespan perspective includes a conceptual analysis of the role of time in savoring. Savoring is also considered in relation to human concerns, such as love, friendship, physical and mental health, creativity, and spirituality.

Anyone interested in positive psychology interventions will appreciate this book's scholarly research, theoretical discussion, and guidance towards enlarging positive experience through intentional efforts to savor. Particularly useful for coaches is the last chapter, which outlines key factors in enhancing savoring (such as social support, writing, using humor and spirituality), summarizes strategies that set the stage for practicing savoring (including focusing, being present, noticing and labeling), and offers practical, hands-on exercises (Daily Vacation, Life Review, and Camera) that can be used on a daily basis to help clients capture, amplify, and prolong their positive experiences.
Fred Bryant On Joseph Veroff, Co-author of Savoring
"My book on savoring (Savoring: A New Model of Positive Experience) was co-authored with Joe Veroff, who was my mentor during my post-doctoral fellowship at the University of Michigan (1979-82). Joe was a professor of psychology and a research scientist at the Institute for Social Research (ISR) at the University of Michigan. Joe first began studying psychological well-being in the 1950s, a half-century before the field of positive psychology was formally established. And it was during a conversation with Joe that he first suggested the idea of a positive process that regulates people's positive emotional reactions to positive events, as a cognitive-behavioral counterpart to the coping process that regulates negative emotional reactions to negative events. Joe suggested that I give this positive process a name, develop a way to measure it, and begin to study it. It was this idea that led to my first publication on savoring (Bryant, F. B. (1989). A four-factor model of perceived control: Avoiding, coping, obtaining, and savoring. Journal of Personality, 57, 773-797) and that has motivated me to pursue savoring as a research topic throughout my academic career.
"When Joe retired from the University of Michigan in 1997, he suggested that we collaborate on a book that would integrate all of the work I had been doing on savoring. Working with Joe on the book was one of the most rewarding experiences of my life. The book was published in 2007, and shortly thereafter Joe passed away at the age of 77. Joe was a true pioneer of positive psychology who understood and appreciated the fundamental importance of positive human functioning. And he was a consummate "savorer" who knew how to make the most of a happy moment. I consider the privilege of having worked with Joe to be among the greatest blessings of my life."
REVIEWER ACCLAIM FOR SAVORING
"Savoring is destined in my opinion to become a classic." Martin Seligman, University of Pennsylvania
"The work was a pleasure to read, and certainly got me thinking about savoring experiences of my own." David G. Myers, Professor at Hope College and author of Intuition: Its Powers and Perils
"This book supplies something that no other book does-a compendium of new and scholarly ideas on how to extract the maximum enjoyment from one's life…clear and engaging…backed by considerable data." Kennon Sheldon, University of Missouri-Columbia
"This book is a must-read for those in the field of positive psychology. As is often the case with a new field of research, the authors raise as many questions as they answer. The questions raised are the best kind: provocative, empirically testable, timely, and rich with practical applications." - Jaime L. Kurtz, Journal of Positive Psychology, January, 2008

Fred B. Bryant, Ph.D., is Professor of Social Psychology at Loyola University in Chicago, Illinois, where he has taught and conducted research since 1982. He received his Ph.D. in social psychology from Northwestern University in 1980, and also received a three-year (1979-82) National Research Service Award from the National Institute of Mental Health for postdoctoral training in survey research at the University of Michigan's Institute for Social Research. He regularly teaches college courses on social psychology, personality, statistics, and research methods, and he has won awards for excellence in both undergraduate and graduate teaching. In 2005, he was recognized as the Loyola Faculty Member of the Year.
Highly active in research in social and personality psychology over at least 2 1/2 decades, Fred has produced about 200 professional publications in psychology (including published articles, invited book chapters, and co-authored books) and has presented over 100 papers at professional conferences internationally. Reflecting his broad interdisciplinary interests, he has also published articles in clinical psychology, developmental psychology, chemistry, and political science journals.
Fred was a Guest Lecturer in Marty Seligman's Authentic Happiness Coaching Program done in collaboration with MentorCoach in 2005. He has also presented numerous invited addresses and workshops at many prominent universities and professional meetings over the years, including invited addresses at Yale, Harvard, Northwestern, University of Michigan, Texas Christian University, University of Illinois at Chicago (UIC), and DePaul, invited workshops at the United States Air Force Academy and UIC, and invited addresses at the annual meeting of the Midwestern Psychological Association and the Positive Psychology Summit.

Fred is best known for his work on savoring, or "thoughts and behaviors aimed at influencing the frequency, intensity, and duration of positive experience." Research interests in this topic originated during his post-doctoral fellowship, when he used nationally-representative survey data to study the criteria that men and women use to evaluate the subjective quality of their lives. His findings and conclusions revealed a gap in available psychological theory and measurement, such that there was no understanding of people's perceptions of their capacity to derive satisfaction, fulfillment, and meaning in life.
Fred's earliest work on savoring (Bryant, 1989) distinguished savoring as a separate process from coping and from subjective well-being, and his later work demonstrated the utility of savoring as a predictor of subjective well-being and distress in grade school children, adolescents, college students, and the elderly. He developed and validated self-report instruments for assessing individuals' beliefs about their capacity to enjoy positive experiences beforehand via anticipation, savor positive experiences while they are happening, and savor positive memories through reminiscence. He has also conducted cross-cultural investigations of savoring styles in Eastern and Western cultures by collecting data in Japan, Canada, Australia, and the United States. He summarized the extensive research on the topic in his 2006 book (co-authored by Joseph Veroff) Savoring: A New Model of Positive Experience.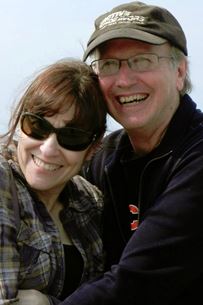 Mountaineering is among Fred's favorite arenas for savoring, especially with his favorite climbing companions. He's been climbing since 1980, and has reached the summits of 14,000-foot peaks 140 times over the past 36 years! He's also played music professionally since 1966, and is shown below performing live on stage at a nightclub in Chicago.

Fred met his wife of 35 years, Linda Perloff, when they were both graduate students in social psychology at Northwestern University. Linda's father is the late Robert Perloff, a well-known industrial-organizational psychologist who was President of APA in 1985. Her mother is Evelyn Perloff, an Emerita Professor of Nursing at the University of Pittsburgh, who founded and produces the Health and Psychosocial Instrument (HaPI) digital database, the largest source of bibliographic information about measurement instruments in the world.
Fred and Linda have raised two daughters, Hilary and Erica, and over the years they all had much practice in savoring their adventures together (pictured during a past expedition to the Pittsburgh zoo, below). The girls are both grown now and following their own paths, but the family savoring continues. Remaining in Fred and Linda's Chicago area home is Fred's 14 year-old lap dog, Lily, who sits on the couch with him as he analyzes data and writes on his laptop. She occasionally helps him type, and he gives her credit for some of his best ideas.
| | | |
| --- | --- | --- |
| | | |
| An earlier family savoring trip to the zoo | Fred at the summit of Mt. Columbia, 14,073 ft. | Fred's lap dog Lily, helping on the laptop |
| | |
| --- | --- |
| | |
| Fred performing live at a Chicago nightclub | Fred at the summit of Mt. Blanca, 14,345 ft. |